Owning the three sets of tarot wall art depicting the sun, the moon, and the stars can enhance your tarot practice
The sun, moon, and stars all have their own unique energy that can be felt and harnessed. Displaying art prints of these symbols can help to infuse your tarot space with their energy, creating a more powerful and uplifting environment for your tarot practice.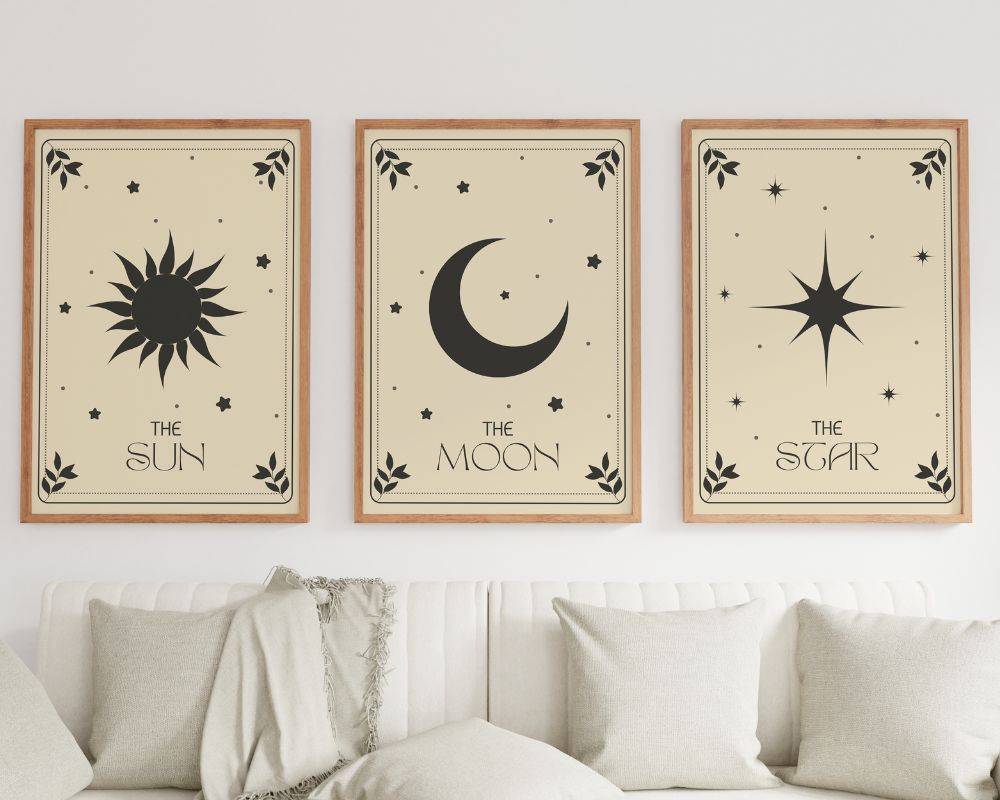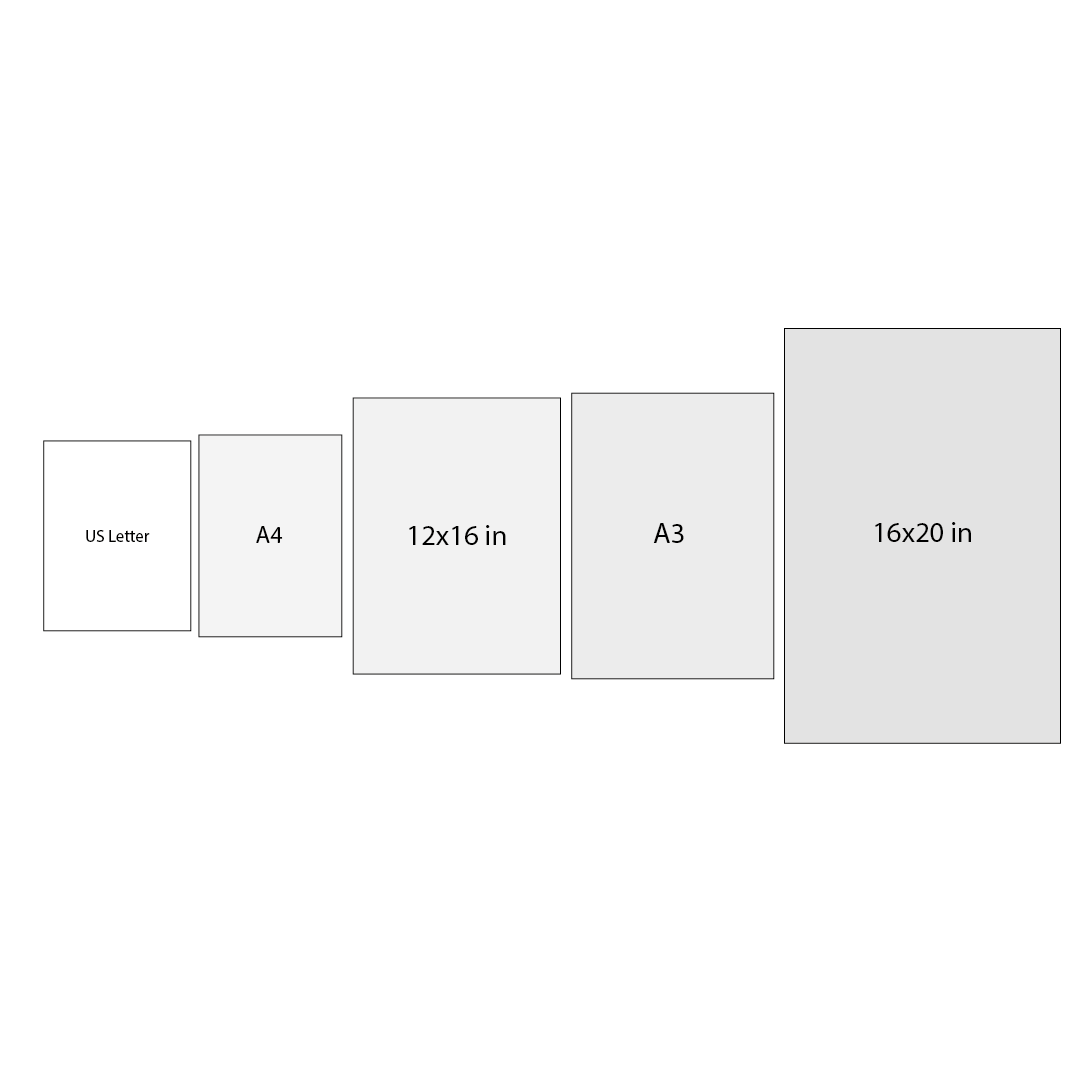 WHAT'S INCLUDED? LET'S TAKE A LOOK!
3 Tarot Printable Wall Art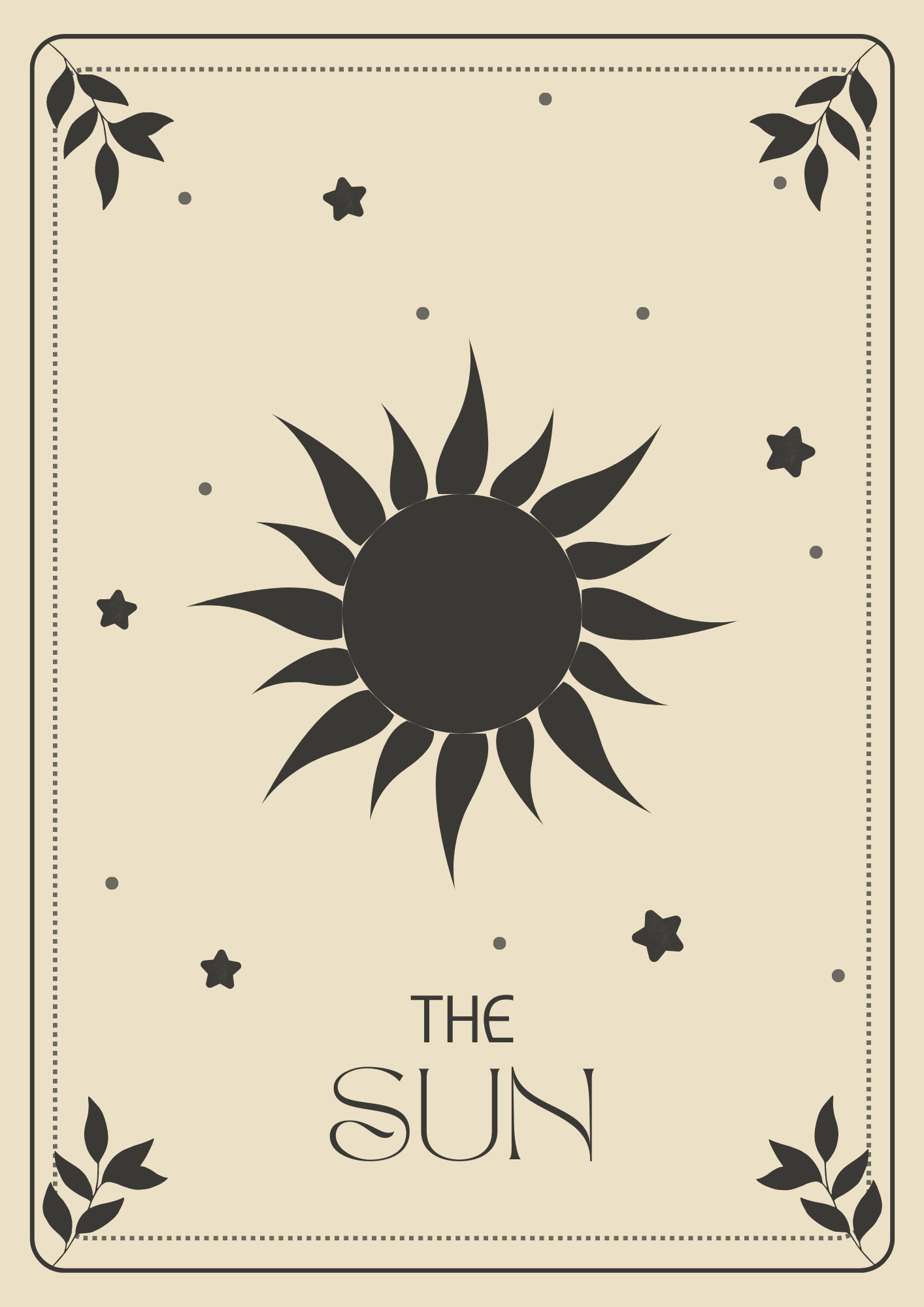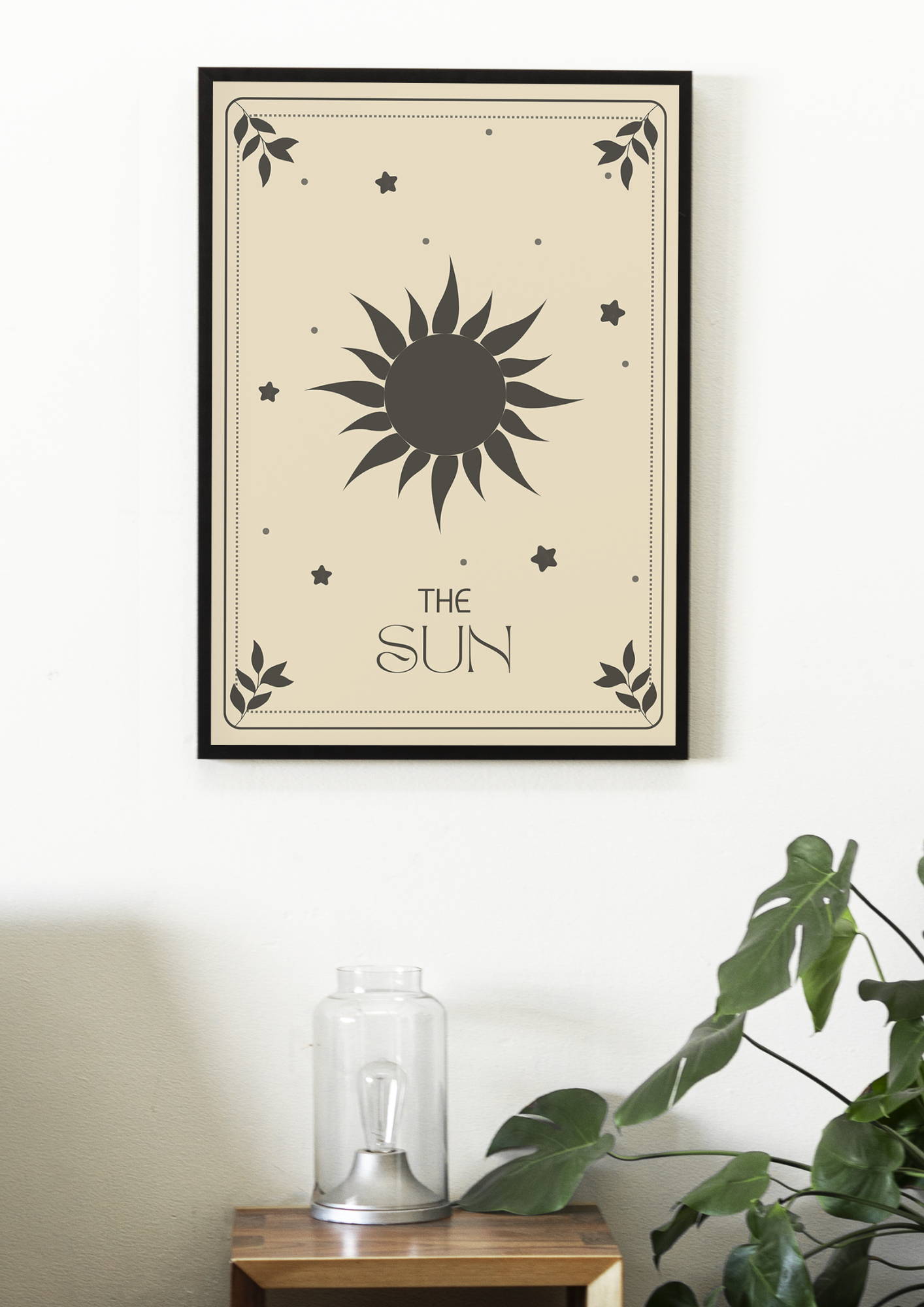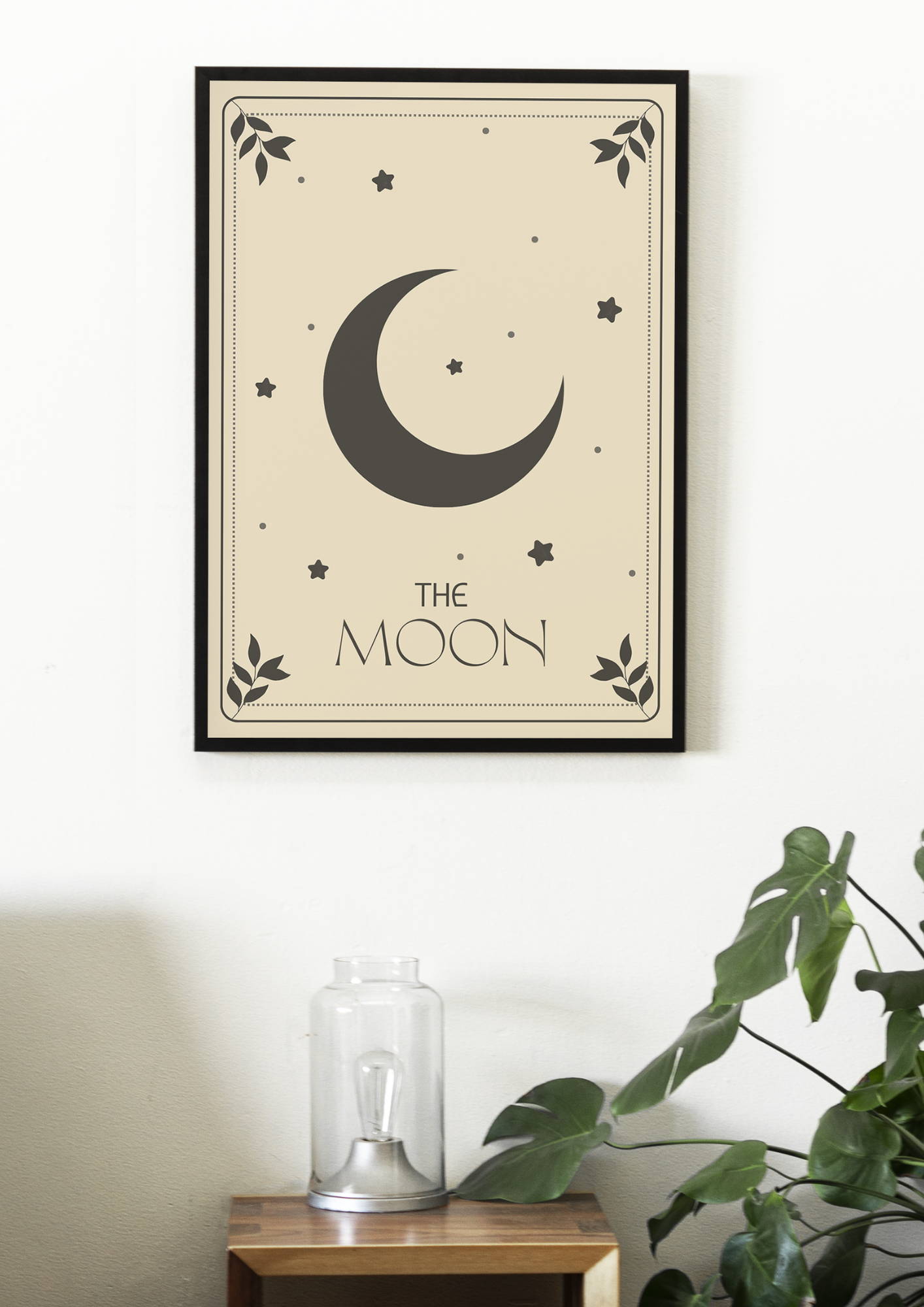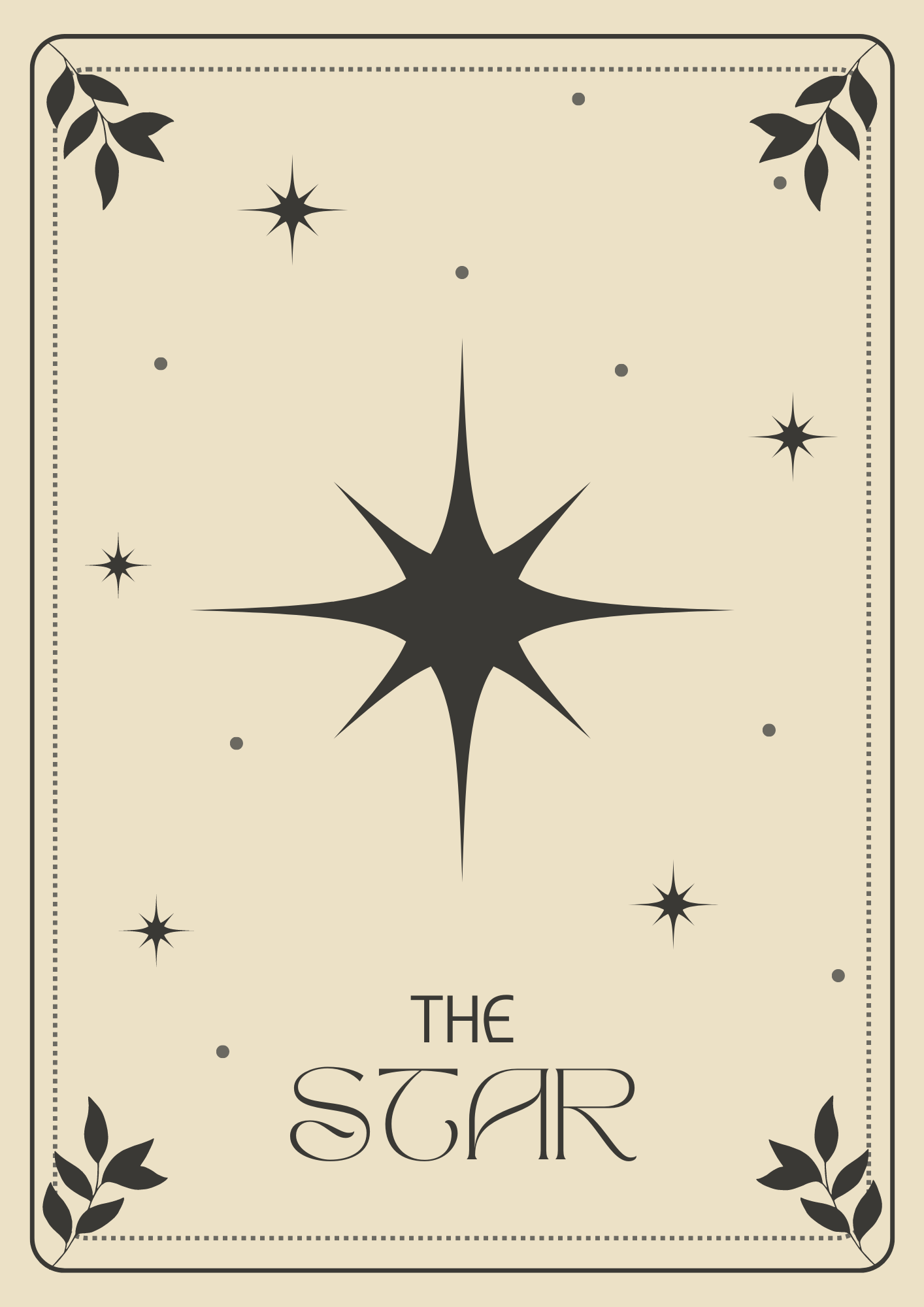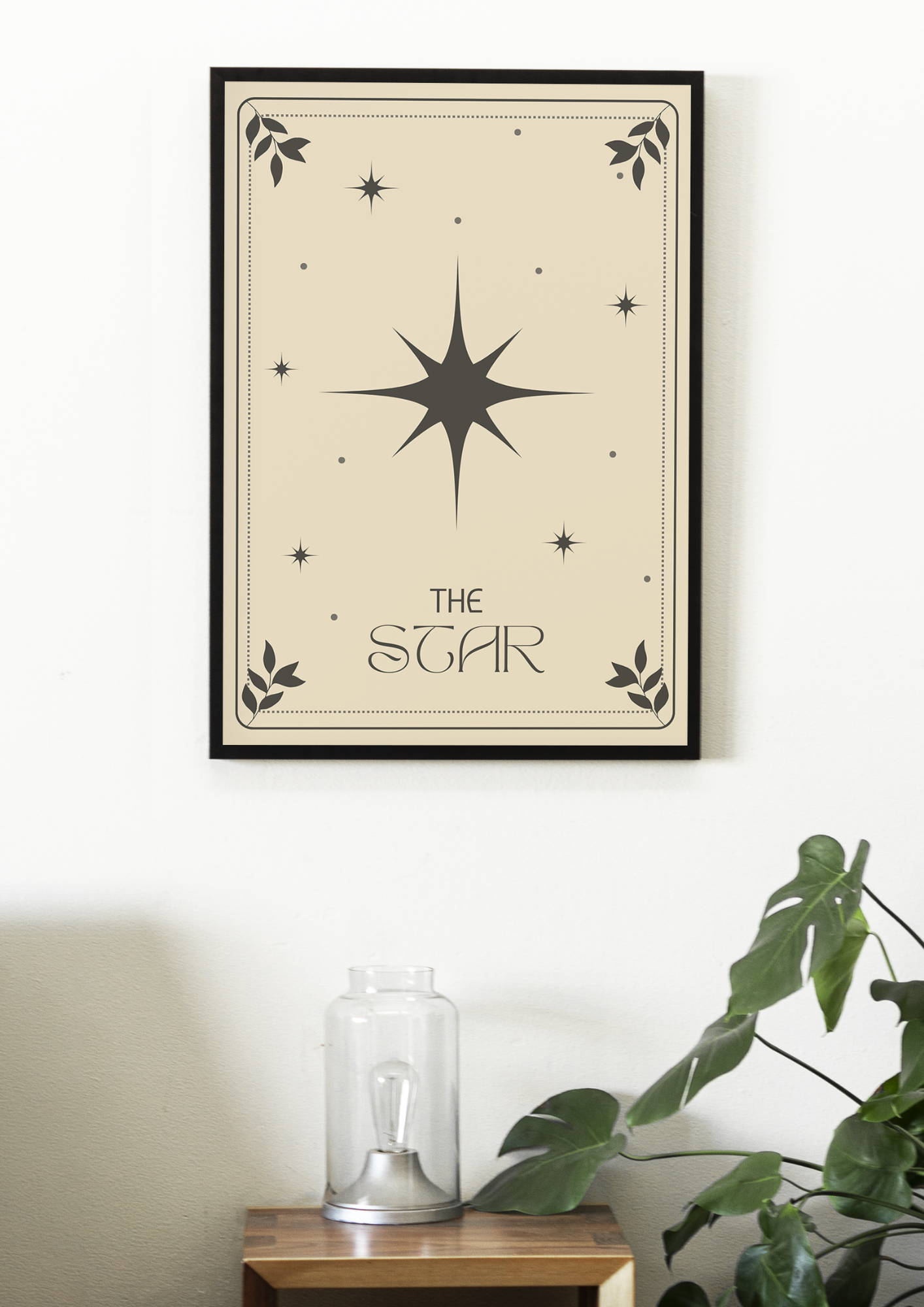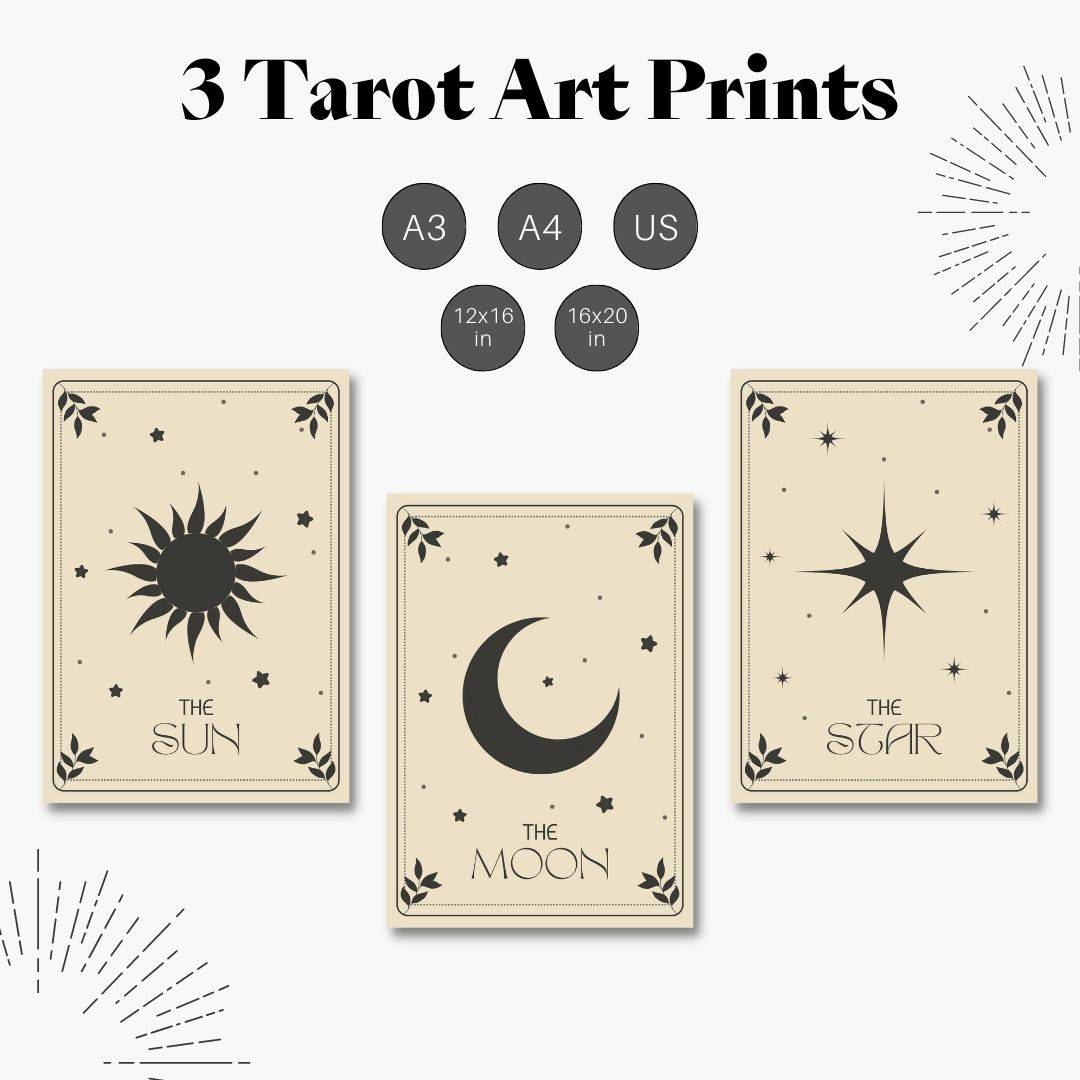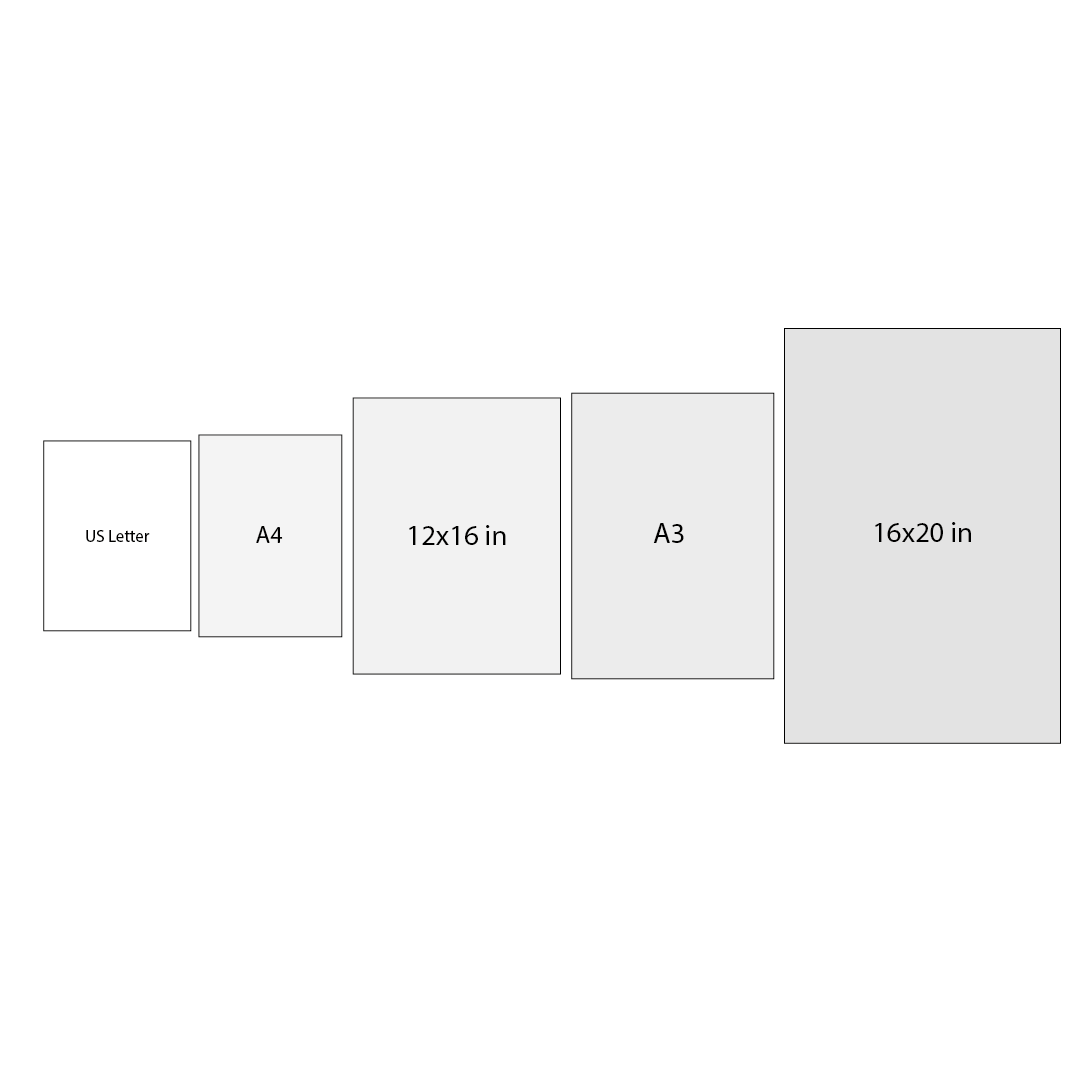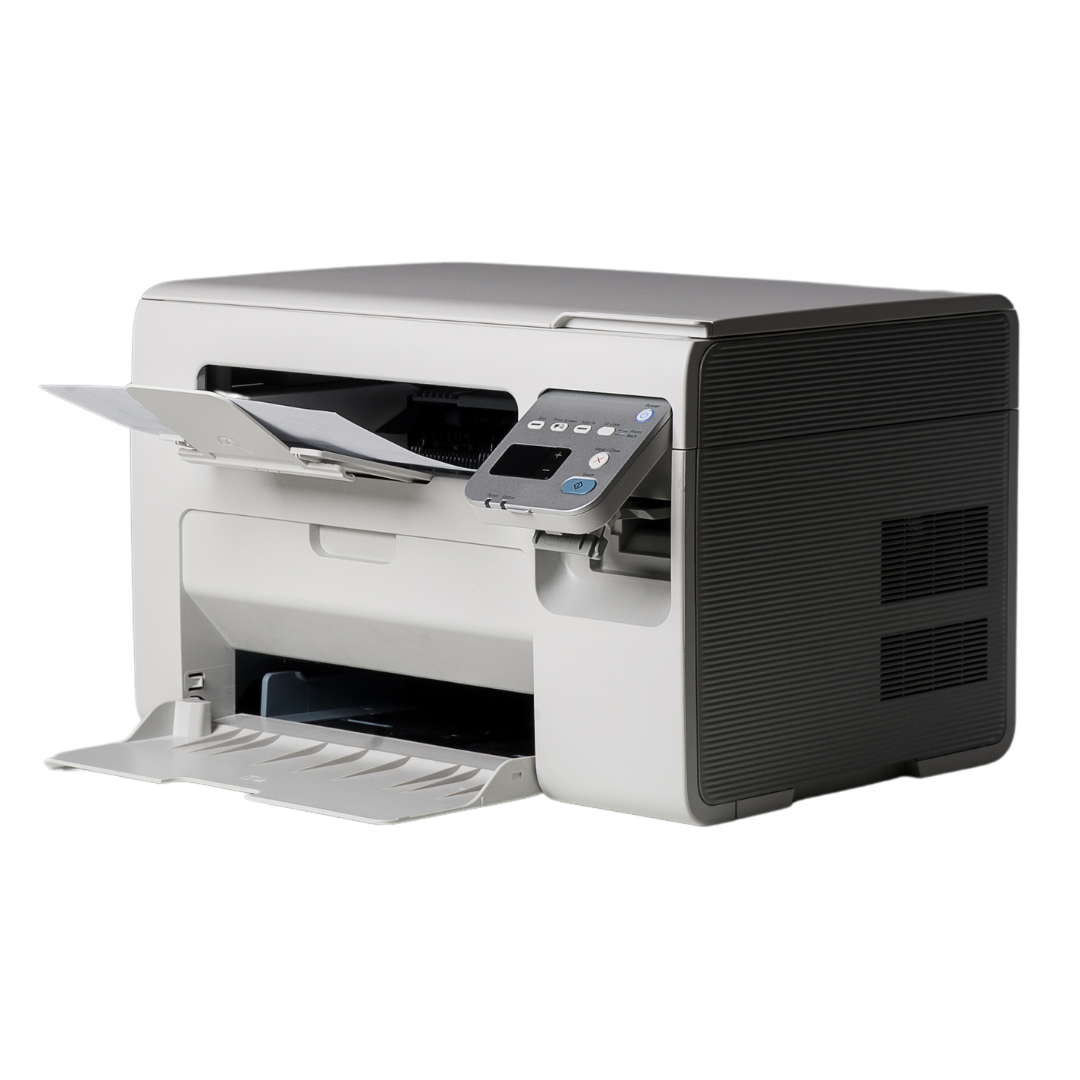 PRINT & FRAME IT YOURSELF

*Note
This is a digital download: no physical items will be shipped to you